What is the best microphone for video-conferencing?
Well, that's a great question. Like many things in life, it depends. It will depend on how much money you're willing to spend and what you're going to use the microphone for. Are you traveling a lot? That's another consideration you have to take into account. In this article, we'll show you the best microphones for different budgets and different use cases.
We've created different chapters for different use cases. Such as The best microphones for video-conferencing. Or the best microphones for webinars. You can quickly find those chapters on the left hand side if you're on desktop. Within each chapter, we'll give you two options:
I don't feel like spending a lot of money on a microphone
I don't mind spending money if the value is good
💡
Don't want to spend money? That's okay. There are two free options in this article that will improve your audio quality a lot. The best thing? You don't even have to go to the store.
Why you should invest in a microphone
Perhaps you're not convinced about getting a new microphone for your video conference calls or webinars. Or you wonder if it's worth the spending the money on. We get that, it doesn't look like the best investment. After all, you likely already have a microphone in your laptop.
The thing is, the microphone that's built in into your laptop isn't great. Most laptop manufacturers don't invest in good quality microphones for your laptop. As a result, people can hear indeed hear you but not without issues.
For some people that work in an open office or noisy space, a good microphone will also help you isolate your voice from all the background noise that's going on. This will make it of course a lot more pleasant for the people participating in your meeting. Overall things will be just that extra bit smoother.
On top of that, great sounding audio makes you look more professional. So if you're meeting lots of (potential) customers, we recommend you to invest in a good microphone.
The best microphones for video-conferencing and meetings
I don't feel like spending a lot of money on a microphone
Today, even without a budget you can improve the audio quality of your built-in microphone.
If you own a modern Apple computer, you can improve the audio quality by simply using a feature called Voice Isolation. When you're in your video-conference call, click on the camera-icon in your tool bar on your computer. Now select Voice Isolation. With a bit of AI, all background-noise will be filtered out and your voice will sound crisp and clean.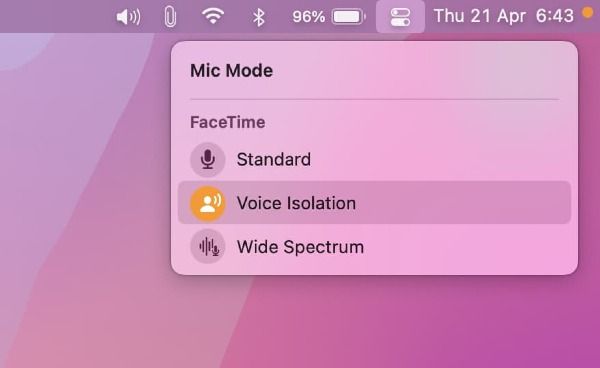 If you don't have a Mac or want to benefit from even better voice isolation, you can use Krisp. This is a tool that works almost the same as that of Apple, but in our opinion a bit better. They have a free plan that you can use.
Some of the advantages:
No need to go to the store to buy a physical product
There are no costs involved
Some of the disadvantages:
Don't expect magical audio
They might slow down your computer, especially on older models
🎧
Remember those wired earplugs you got for free with you phone? Chances are that there's a microphone attached on the cable. These microphones are actually of good quality and outperform the microphone on your computer.
I don't mind spending money if the value is good on a video-conferencing microphone
If you're ready to invest in a microphone for your meetings, we can suggest two options. If you want something that you can carry with you at all times and don't take up any place – you can go with the standard Apple Earpods. They're dangerously cheap at just €19,- and come with a good quality microphone. So good that CNN even wrote about how good they are for their price.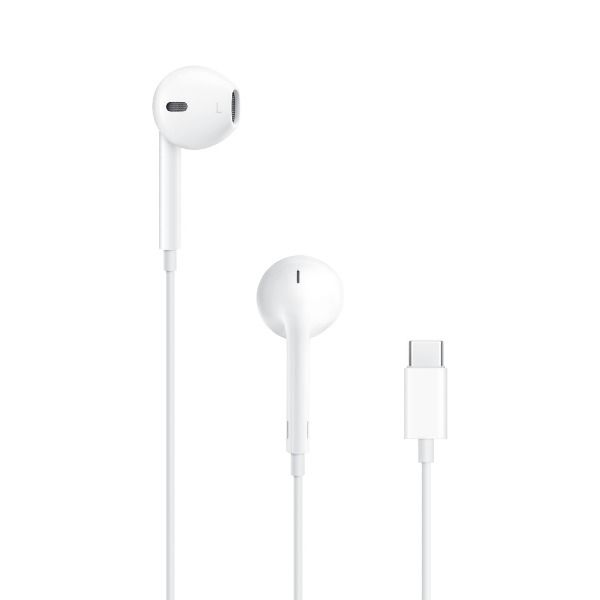 Not traveling around much and do you want higher audio quality? Go with the Røde Podmic for €99,-. This microphone is a great all-rounder that you can use for both video-conferencing and also webinars. Karim (our YouTuber) also recommends it for when you need to record a video for YouTube.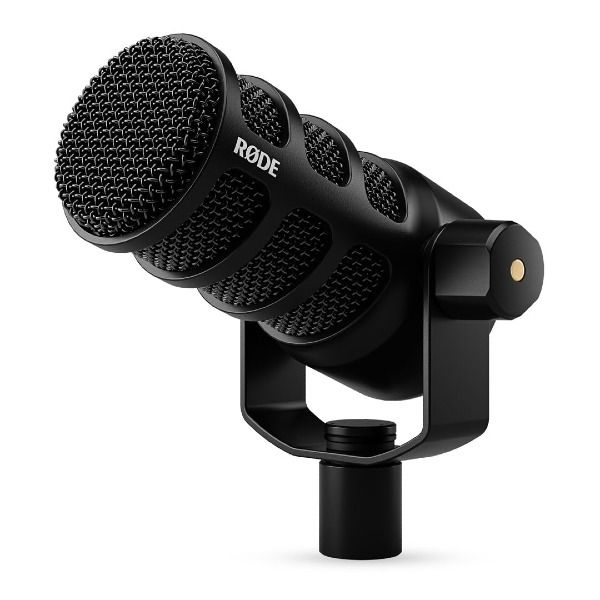 The best microphones for Zoom
If you're having a lot of Zoom-calls, we suggest to invest in a good microphone. It will make it more pleasant for people to meet with you. Especially if you're in an open space, your microphone will pick up a lot of noice that will distract from what you have to say.
If you're working in a role where you're meeting a lot of potential customers, we think it's even more important to invest in a good quality microphone. They make you sound more professional and help you communicate clearly. This always has net-positive effects for you and your business.
So what is the best microphone for Zoom? Scroll up a bit to the video-conferencing section. Here we show you the best (free) microphones for video-conferencing, including Zoom-conferences.
The best microphones for webinars
If you run a lot of webinars, it's worth investing in a microphone. Especially if you're going to repurpose your webinar for social media. A good microphone will also make you sound a lot more professional, so this is a great option to consider if you're presenting to big audience with potential customers.
⚠️
We recommend to always use headphones during a webinar. This way you're sure that no echo will happen.
I don't feel like spending a lot of money on a webinar microphone
We mentioned before to use Voice Isolation if you're a Mac-user. You can also use Krisp if you don't have a Mac. These tools will help you isolate your voice and cancel out all background-noise. We think they do a pretty good job at what they promise to do.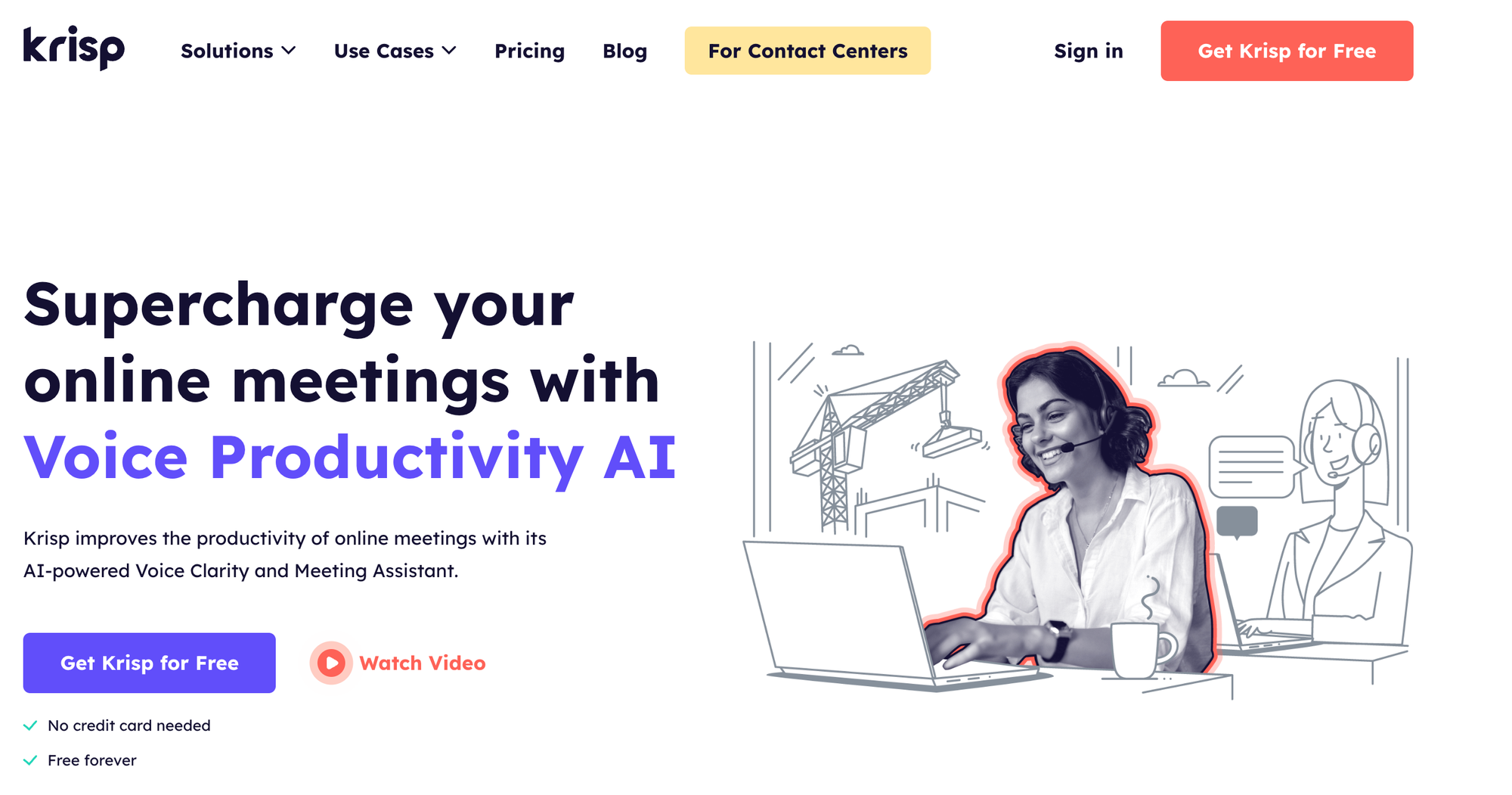 But if you're running monthly webinars, we think it's worth to ask your company for a small budget to purchase a microphone. They will greatly improve the experience for your attendees and improve other webinar metrics such as view time.
I don't mind spending money if the value is good on a webinar microphone
Here at Contrast, we love using two microphones. The Rode Wireless Go 2 and the Blue Yeti. Sure, they cost quite a bit of money. But we think they are worth the investment, especially if you're going to record more video content. They are great all-round microphones.
Røde Wireless Go 2 for webinars
These are great for when you're travelling a lot. As the name implies, they wireless. They're small and you can thus take them anywhere. Besides using them for our webinars, we also take them with us on off-sites for example to shoot other video content.
The audio quality is good to very good. It has a small learning curve when you try it out the first time. Here's a video that helped us a lot in understanding all its features. What is great is that you get two microphones and one receiver. Perfect if you're planning on setting up a webinar with multiple people in the same room.
The only real downside we see is that they're fairly pricey at $299,-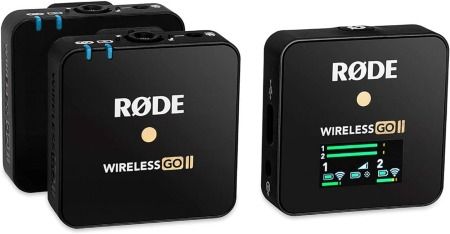 Blue Yeti microphone for webinars
This is the microphone you will see most streamers and podcasters use. It's a great mic and offers good audio-quality. You'll likely need to tweak it a bit depending on the space you're in. But once you've nailed it, it will keep on performing.
It's only $129,- which is a great purchase. What we found out though, is if you don't use an arm for the microphone, it's likely going to pick up typing sounds as the mic will be too close to your keyboard.
For the Blue Yeti, the real downside is that it's not very portable. Especially not with an arm. Therefore it's best used in a fixed setup at your home or office.
The best microphones for YouTube and other video recordings
The unfortunate truth is that when you're going to record videos for a YouTube channel you will need a high quality microphone. The competition on YouTube is fierce and everyone is trying to get promoted by its algorithm. This means people have started investing in great cameras and microphones to boost the look and feel of their content.
If you want to participate in this race, be prepared to spend money on a good microphone. Without one, it will be more difficult to record content that the algorithm will pick up. And at the same time, because most other content on YouTube is recorded using good quality microphones, this is what your audience will expect too.
I don't feel like spending a lot of money on a YouTube microphone
This is going to get very difficult. But if you really don't have a budget, the best possible microphone is your phone. Use the recorder app on your iPhone or Android phone to record audio. You'll later have to sync the audio with the video, but that's perhaps a compromise you're happy to make.
Here's quite a cool video on everything you can do with the Voice Memo app on your iPhone.
I don't mind spending money if the value is good on a YouTube microphone
Here at Contrast, we're lucky to have YouTubers that know all about the best microphones. We'll discuss 3 options, in each a different budget category. Let's start with the option that's affordable and is considered the gold standard. My colleague Karim suggests that you look for the Sennheiser MKE 600 this one comes in at €299,- but is a great quality microphone. This is the microphone Karim uses in all of his videos.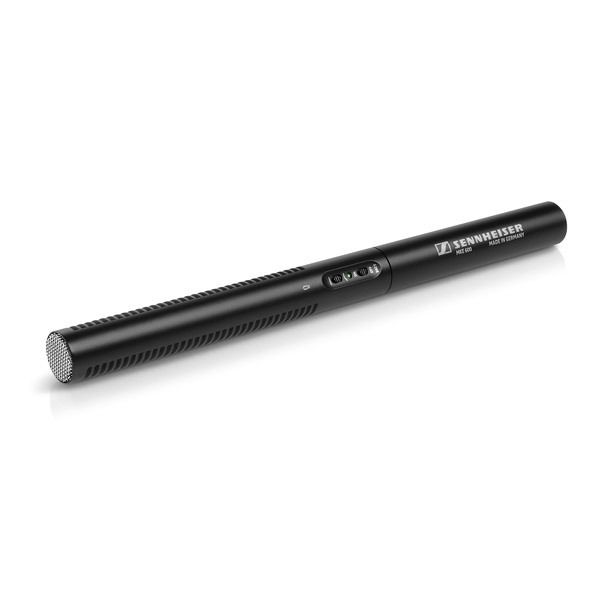 Another option, that is cheaper too, is the Røde Podmic. It's a good quality microphone that punches way above its weight. At just €99,- this is almost a steal.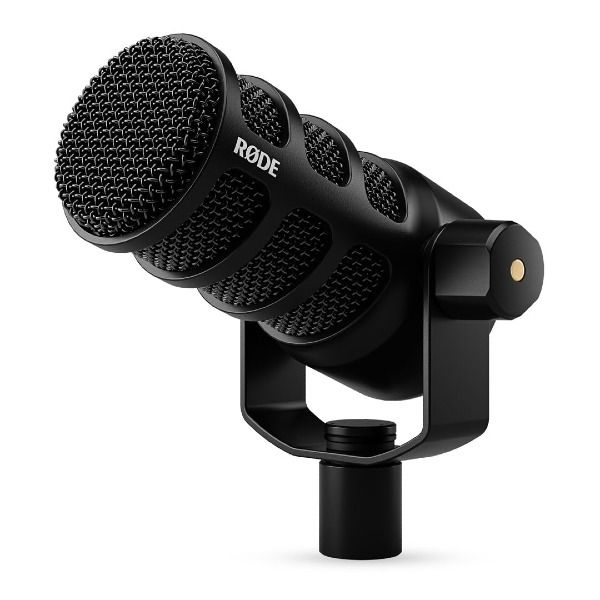 If you really want the best of the best, Karim suggests that you look at the Sennheiser MKH 50-P48 (what's in a name..). This microphone is used by all the pro YouTubers, but also TV crews. Not a surprise if you look at the price tag of €1700.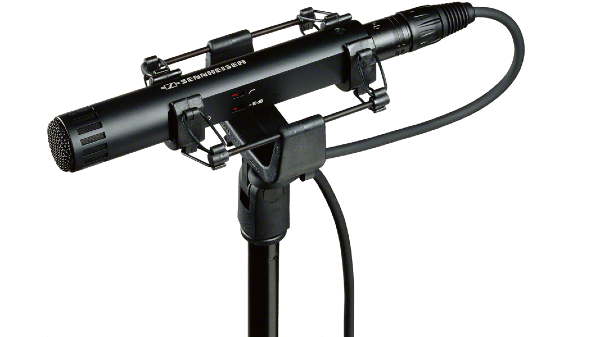 How to choose the best microphone
When you're going to select a new microphone, you should always think about how you're going to use it. One microphone can be great for video-conferencing, but that does not make it necessarily good for recording YouTube videos.
Next to that, you should consider how often you travel and need your microphone. If it's often, you'll want to look for something compact that you can carry with you in a backpack. Trust us, you don't want to walk around with your Blue Jeti Microphone and the microphone arm that comes with it.
Finally, match your budget to your expectations. In most cases, you don't have to spend a lot of money to get a noticeable difference between the built-in microphone from your computer and one that you buy.
And if you really don't have a budget but still are looking to improve the quality of your audio, then go with the Voice Isolation feature built-in on all Apple computers. Or Krisp if you don't have an Apple-computer.
Alright, this wraps it up. If this article was helpful, great! That makes us happy. Do you want to help us too? We're Contrast, a modern webinar platform for B2B. Recommend us to others. We'll be forever grateful.
FAQ
How can I test my my microphone or webcam?
Go to your system settings on either MacOS or Windows and check audio devices. For more information, you can read this article on how to test your microphone and camera.
How do I improve my webinar setup?
The two most important things for a great webinar setup are audio and light. You should only look at buying a new webcam or camera once you're happy with the audio and light. You can learn more here.